100 Thieves were riding high after their victory over Sentinels in the Semifinals of First Strike. The team was celebrating, but ready to focus on TSM in the Grand Final. Run It Back was able to interview Spencer "Hiko" Martin following the outcome of the match. He provided some insightful answers regarding his Sova game play, how he views momentum, and his worry regarding the 100 Thieves team having to essentially start over.
Hiko feels 100T is a Top 2 NA team after worrisome restart
Run It Back: First off, let's touch on your Sova play. You are nuts with the Hunter's Fury. What kind of thought goes into your execution of that Ultimate?
Hiko: I think our theory, and my personal theory, of how we should be playing Sova is different than a lot of other teams. You see other teams farm orbs on their Sova. My playstyle and the position I play are a lot more passive than some Sovas. When I first switched to Sova, let me just make this clear, I was the worst with his Ultimate. I never got a kill. A lot of times, I never even got shots. I grinded very hard and practiced a lot, a lot of hours to get good with it. For us, when I Ult, I'm usually good for at least a kill. A lot of times I'll get a hit on the second guy. When you have that kind of consistency with his Ult, if I'm also getting kills through the game, then I'm getting two or three Ultimates a half. We kind of use my Ult as an Initiator tool, but we also use it in a lot of post plants. That just depends on the map and the positions that I get put in.
Run It Back: Icebox saw the first overtime rounds of the entire event. After the fact, is an overtime victory sweeter than one in regulation?
Hiko: No. As a player, I would have rather won in regulation. It takes some of the pressure off. You don't have to stress about it being super close. In overtime, if you lose two rounds in a row, you're out. You lose the map. I think it shows good perseverance that we were able to come back and close it out in overtime. I think that, especially on Icebox, we could have definitely won it in regulation. I feel we threw some rounds that we definitely shouldn't have lost.
Run It Back: Another first of the event also happened. We saw the first map three of the event. Were you expecting it to go to a third map or were you pretty confident in a 2:0 victory going into Haven?
Hiko: Especially after we won Icebox, we all expected to win Haven. We played them in the Closed Qualifier on Haven, when they were playing seriously. We were able to beat them the first time. We had a lot of faith going into Haven. I think even when we ended up losing Haven, we still had faith going into the third map. In my head, the second we won Icebox, I thought, "Alright, we've got this. We're winning this series and going to the Grand Final."
Run It Back: This is a two part question. 100 Thieves had the lead going into the second half on Bind. Firstly, do you believe in momentum?
Hiko: I do. I think that is something very obvious when you play with younger and more inexperienced players. You can see their confidence increase and decrease dramatically based on the momentum of how the game is going. When confidence levels are high, that is when we are playing. I do believe in momentum. I believe when you are able to start stringing rounds together, you're able to feed off of it. Every roster is different. I'll throw that asterisk out there. I think that my roster feeds off the momentum and uses it to our advantage.
Run It Back: After the second half began, do you feel you had the momentum, only for it to shift back and forth? Can you pin point the moment that gave the momentum back to you in order for you to wrap it up?
Hiko: I think the first half was 8:4 on Bind. We definitely went into the second half with a lot of confidence. Unfortunately, we ended up losing the pistol, but I think we Thrifty'd them. We kind of went blow for blow. What really set us off was that we won a round late in the half. I don't remember which round or what even happened. I just remember, I think when we were going for our match point, they had to decide whether they wanted to buy or save and go for overtime. They opted for the buy and once we won that round, I knew we were going to win the game. The last round, they were going to have bad money, bad guns, and maybe even low abilities. That was probably the last nail in the coffin for them.
Run It Back: When you were given the opportunity to start fresh with 100 Thieves and put this team together, did you ever imagine it would lead to this?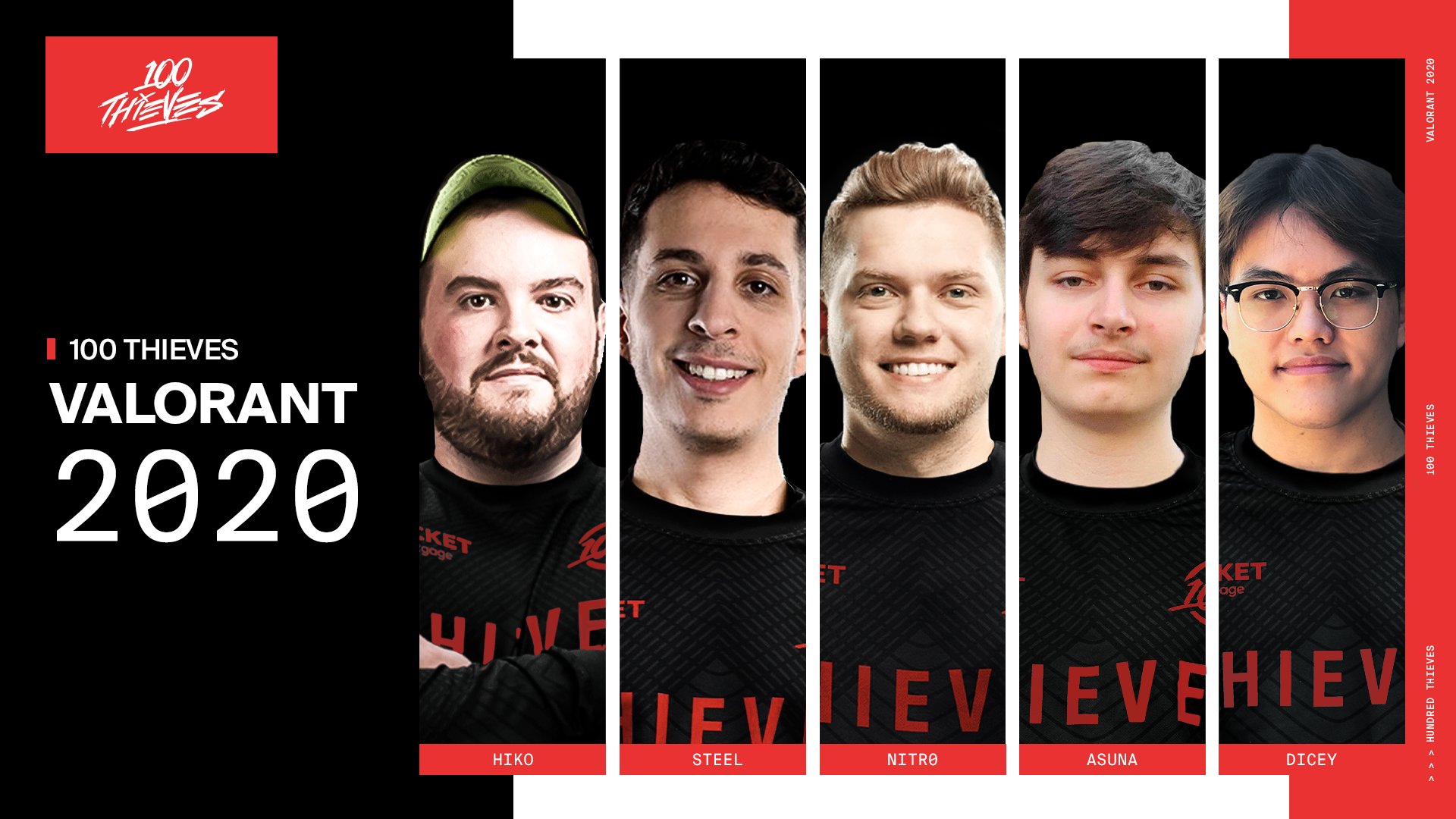 Hiko: Definitely not. I'm not going to sit here and say that I wasn't worried. I was very worried. We wasted a lot of time at the beginning with the first iteration of the roster. The fact that 100 Thieves decided to drop all four of them, selfishly and as an org, set us back a lot. We were a team that started at around the same time as a lot of these other rosters that were starting to get good. We lost two or three months of practice time. My first thought was that we would have to play catch up. If we didn't get some very experienced, top players right away, who knows how long it would take us to catch up to TSM and Sentinels?
The fact that now we're in the Grand Final, in the Closed Qualifier we beat TSM, in this event we beat Sentinels already, and we took down T1, that's a statement. We've had the least amount of time to prepare and practice compared to these other teams. We're the new roster coming in. We are eight months behind TSM, but we're playing them in the Grand Final of a tournament. I, personally, was a little worried. This roster has exceeded everyone's expectations. Every match we go into, people are calling us the underdogs. I think we've finally made a statement that we are deserving of a top two team spot in North America. So far, we've proved that. Maybe as of tomorrow (Sunday) night, the best team in North America. We'll just have to see.
Thank you so much to Hiko for the wonderful interview.
Stay tuned to Run It Back for more player interviews and First Strike coverage as the Grand Final approaches!